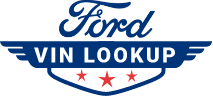 What's VIN
Free Ford VIN Lookup and Decoder
Find great places to stay, eat, shop, or visit from local experts.
Window Sticker Lookup
The window sticker, commonly known as the Monroney label, provides important vehicle data. Initially, only dealer information and optional equipment installed in the cars were included. In 1958 it became a law and all the manufacturers had to issue window stickers detailing standard equipment and features.
Both as a buyer and a seller you can benefit from obtaining it. If you are a potential buyer it will ensure that the means of transport has the necessary features you want. If you are a seller, it'll list the detailed information about the auto. Attracting consumers and establishing trust between you and the buyer is another advantage.
This article explains why you should have the slip as well as how to look it up.
What does a Monroney decal contain?
U.S. law requires that all new motor cars have a Monroney decal displayed. The list includes certain official details about the car. It should be affixed to the side window or windshield and can only be removed by the consumer.
The list must include the following:
The manufacturer's suggested retail price (MSRP)
Specifications on the engine and transmission
Warranty and standard equipment
Optional equipment and pricing
Fuel economy ratings as determined by the Environmental Protection Agency (EPA)
As of September 2007, crash test ratings as determined by the National Highway Traffic Safety Administration
If the slip is missing, you are mandated to pay a fine of up to $1,000 per vehicle. Additional fees and penalties may result if it is altered illegally.
How to find a label using VIN?
Usually, every automobile in the showroom should have that information, but the fact is that they are not provided for used automobiles. That's why you need to find it on your own. Don't worry, as it's very easy to do.
There are a few ways to obtain an original Monroney tag and all of them require a vehicle identification number (VIN). It's a 17-digit unique serial numeral. It is usually found on the driver-side door jamb or on the front of the engine block. Look in the insurance documents, if you still are not able to find them.
Some ways to get a label by VIN are as follows:
Contact Your Dealer
Contact your local authorized dealer as soon as you have a vehicle identification number. If necessary, provide the make, model, and year of the auto. Depending on when you purchased the latter, the dealership will either print a replica or request one from the automobile manufacturer.
Visit the Port of Origin
That same dealership may give you the name of the original port facility that shipped the means of transport to your dealer. They usually maintain copies on hand, and if you acquire their name and phone number, you can ask for a duplicate of the label by VIN.
Online Lookup Tools
You may search online at automobile auction websites for similar documents by entering your VIN, manufacturer, make, and model, and you might obtain one that matches yours.
Fortunately, there are a number of window sticker lookup tools that you can use to get a copy of the primary document. For example, the National Highway Traffic Safety Administration where you enter your vehicle identification number and see most of the data that your original Monroney decal would contain. As it's free, so you won't have to pay a dime to get this kind of crucial information.
Create a new decal
But what to do if there is no way to get the original tag. Don't be frustrated as there is a solution to that as well. You have the ability to create a new one. Many companies specialize in that. These companies are able to create a replica of your car's decal if you tell them the build sheet and the dealer invoice.
Does the sticker damage the window?
When we see a sticker on a window, one of the first thoughts that comes to mind is what damage it causes. The fact is that if you maintain it properly, there is no harm. It can leave traces of adhesives on your automobile if removed carelessly, making it look unsightly. Worse, it may permanently damage the tint, necessitating replacement and additional costs.