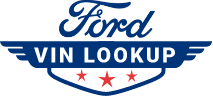 What's VIN
Free Ford VIN Lookup and Decoder
Find great places to stay, eat, shop, or visit from local experts.
Ford F-250 VIN Decoder
Ford Super Duty is the short name for F-Series Super Duty, which is a series of trucks marketed and manufactured by the Ford Motor Company. Ford F-250 is one of the new versions of the Ford F-Series range and is one of the most popular pickup trucks in the United States.
If you are interested in this model or want to buy it, then you will definitely need more detailed information on the vehicle. For that, you will need to use the Ford F-250 VIN code and, thereby, gain necessary information.
What is a VIN code?
A vehicle identification number (VIN) is a unique code, which is given to every vehicle when manufactured. The Ford VIN code consists of seventeen (17) characters (letters and numbers), which make up different sections to provide a particular piece of information about the car. To put it differently, the number delivers vital information about, for example, its manufacturer, year of production, type of engine and so on.
Where you can find the VIN number on a Ford F-250
You can find the Ford F-250 VIN number on your vehicle's dashboard, near where the dashboard meets the edge of the windshield on the driver's side.
Another common place for VIN codes is the driver's side door.
These two places are considered to be public VINs as they may be easily visible. There are, however, hidden VIN codes as well, which require special equipment to view.
Steps to decode a Ford F-250 VIN number
It is extremely helpful that you can conduct a VIN number search, especially when purchasing a vehicle that is second hand or when you need some elaborate vehicle related inquiry. You will be able to save your time rather than waste it on time-wasting searches.
Providing that you have the Ford F-250 VIN number, you can use the Ford VIN Lookup and Decoder to get detailed information on the vehicle. All you have to do is visit the page, enter the VIN code, click on the "Decode VIN" button and complete the search.
Once you conduct the search, the online tool will deliver valuable pieces of information about a Ford F-250.
What can your VIN number tell you about your Ford F-250?
Ford F-250 VIN lookup is the best way to get necessary information on the vehicle, starting from vehicle ownership history to accidents and repairs. To clarify, the tool will deliver information on vehicle features and specifications, such as body cab type, body class, brake system type, displacement CC/CL/L, gross vehicle weight rating (GVWR) and drive type.
It also informs about the history of the vehicle, including ownerships, registrations, recalls, possible thefts and vehicle modifications.
Furthermore, when decoding the VIN, you will be able to see the manufacturer country (for example, Ford Motor Company, USA), manufacturer ID, plant city, as well as the plant company name.