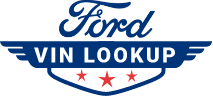 What's VIN
Free Ford VIN Lookup and Decoder
Find great places to stay, eat, shop, or visit from local experts.
How do you decode a Ford E-150 VIN?
To decode the VIN of the Ford E-150, you need to follow the instructions mentioned below:
1st character identifies the car manufacturer's country.
2nd and 3rd characters mention the manufacturer.
From the 4th to the 8th characters show a brand, type, and engine size.
The 9th character indicates the VIN security code authorized by the manufacturer.
10th shows the vehicle's year of production.
11th presents a plant that assembled the car.
The last 6 characters state the vehicle's serial number.
Consider, that you may decode your VIN free. In this case, you need to enter the VIN code into the decoder online and all the information will appear in a few minutes. And this will give you a full report about your car.
Where is the VIN on a Ford E-150?
Find the VIN on the car or in the documents, that you gain while purchasing the vehicle.
You may find the VIN on the dashboard or near the latch of the door on the driver's side. Standing outside the vehicle you may see it more clearly. You should search it also in the documents. The VIN may be located on the registration card or the insurance and service records.
What can your VIN tell you about your Ford E-150?
The VIN is a perfect way to know everything about your car especially when you buy a used vehicle. Especially the car-buying websites and dealerships will provide the whole report of the car. But if you buy a car from an individual, then you should get the report yourself. In this way, you may learn the whole story of the vehicle and get detailed information about the recalls.
You may check your car recalls within the past 15 years with the help of the VIN. For this purpose, you may find the information with the National Highway Traffic Safety Administration's recall tool.
The VIN will help you to discover if your car or the car details are stolen. Law enforcement may use your VIN. They may search it in the local and national databases aiming to find and recover the stolen parts of the car or the stolen car itself. Besides, it will help the police to identify the ownership of the vehicle. Yet you should not worry about your personal data as it is highly secured. So the VIN will not reveal your social security number and bank account information.
It is safe to reveal your VIN. The car-selling websites and dealerships will need to share it while selling your car. As the person who purchases the vehicle will demand the whole report.