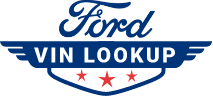 What's VIN
Free Ford VIN Lookup and Decoder
Find great places to stay, eat, shop, or visit from local experts.
What is a VIN?
VIN stands for Vehicle Identification Number, and the VIN number is like the fingerprint of a car since no two cars or trucks can have the same VIN. The dealer or owners would also be able to give you the VIN, and any other option to get the VIN is on parts of the car like on the bottom corner of the windshield on the driver's side. Sometimes it could be under the bonnet next to the latch, or it would be visible on the front end of the vehicle frame. And in newer cars, it is inside the door pillar, on the driver's side. There are also a lot of applications that can pass the VIN to different websites to decode it. The dealer would also be able to give you the VIN, as well as other options to get it.
Regardless if it's a Ford vehicle or if it's a different make and model, every vehicle has its own VIN. There's a lot of information that you can get just by knowing a car's VIN. You'll know details like if the car was used for car shows, if the engine block was illegally modified, and how much torque it has. You'll also know the safety rating, key information, the original MSRP or pricing, and other information whether it's been tagged as stolen or if it has any cases with the DMV.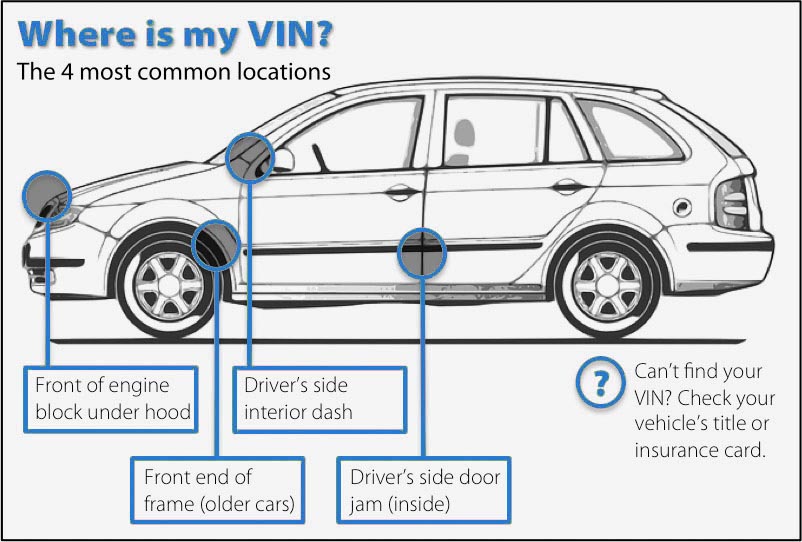 What's a Ford VIN?
A Ford vehicle's VIN can be located in the sticker inside the Ford driver's door jamb, on your DMV registration papers. It's also on your Ford insurance card and on the Ford title that was provided to you when you made the purchase. In some cases it's provided by people who sell used cars online or from the dealership itself. The VIN is 17-digits long, for example, 1HJCH31KYZN219297. A Ford VIN number can be decoded like this.
1st Character (1) will show where the vehicle was actually built but not the build date
2nd and 3rd Characters (H and J) shows who manufactured the vehicle
4th to 8th Characters (C, H, 3, 1, and K) - will show the portrait of the car, brand, engine number, size, and type
9th Character (Y) is a type of security code that will verify that the VIN was authorized by whoever the manufacturer is.10th Character (Z) will show the model year of the vehicle
10th Character (Z) will show the model year of the vehicle
11th Character (N) will tell you which plant assembled the car
12th to 17th Character (2, 1, 9, 2, 9, and 7) is going to be the serial number of the vehicle
For vehicles manufactured by Ford, the VIN will indicate a specific vehicle history report like, the model and year of the Ford truck or car, any safety recall that has been done, transmission type, vehicle type, frame number, and other details.
Ford Window Sticker
The Ford window sticker can provide a lot of helpful information about how the vehicle was when it was a brand new car. This information can be really helpful when planning to purchase a new or already used vehicle. Any of the newer Ford window stickers that Ford has will have a QR code that you can scan to know the VIN, which can really help potential buyers. Also by having the VIN, you'll know any optional equipment that you can install on your car or truck to customize it legally.
The Ford window sticker is free and serves a lot of uses that can be applied to various situations. So, it's best to get your window sticker as soon as you get your FORD vehicle. By having your windows sticker and the VIN, you can get troubleshooting help or services regarding your Ford vehicle much easier.
A lot of websites offer a window sticker tool for their car. It's also used to get a Monroney sticker. But you can also ask your local Ford dealer to get one. Some people that are looking for the original window sticker can go to their website and see if it's available there. A VIN decoder is also sometimes utilized to get information about a Ford vehicle's VIN, whether it's a fox body mustang or a truck, it can get the information that you need.