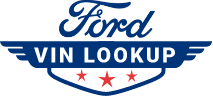 What's VIN
Free Ford VIN Lookup and Decoder
Find great places to stay, eat, shop, or visit from local experts.
How do you decode a Ford Transit VIN number?
In the first three VIN positions, the World Manufacturer Identifier (WMI) code appears.
The fourth VIN position contains the vehicle restraint-type code.
Positions 5 through 7 identify the vehicle lines and series.
In the ninth VIN position, the engine displacement and cylinder count are provided. At the ninth VIN position, a government-assigned, computer-generated check digit emerges.
In the tenth place of the VIN, you'll find the model year code.
The eleventh VIN contains the assembly plant code.
The last six VIN positions, which are numeric codes, show the car's build sequence. This is both the serial number and the warranty number for the car.
Where is the VIN number on a Ford Transit?
You can look up the VIN number at the bottom of the cover on the lock side of the right front door aperture.
What can your VIN number tell you about your Ford Transit?
A VIN number is assigned to each Ford car (vehicle identification number). This number contains important car details such as the manufacturer, year of manufacture, manufacturing site, engine type, model, and more. If someone wants to acquire a car, they should check the VIN number with FordVINLookup to make sure it hasn't been stolen, damaged, or modified unlawfully.
FordVINLookup is a Ford Transit VIN Check tool. It allows you to use a VIN number to look up vehicle details.
The VIN number is written in a widely recognized standard format. Users can use this online tool to check the legality of a vehicle, get complete information on any VIN number, look for Ford Transit car components, and learn about the vehicle's history.
Simply enter a VIN in the field above, hit the DECODE button, and our free Ford Transit VIN Decoder will provide you with fast automobile information.
As a result of your search, you will obtain the following crucial information:
Vehicle theft report
Accident history
Images of the vehicle
Ownership history
Recall information
The customer can obtain critical information about the Ford Transit by just inputting the VIN number. This is where you'll find the most vital and fundamental information. This information includes information on the manufacturer, such as the year and location of manufacturing, as well as information on the vehicle's construction, such as the engine, transmission, and safety system.The information is precise and specific to the vehicle. If you are thinking about buying a used Ford Transit, request a copy of the vehicle's history report beforehand.